Course details
【Handbag in BBQ】 All you can eat & all you can drink course Adult: 5000 yen, Minor: 3500 yen, elementary school student: 2000 yen ※ tax included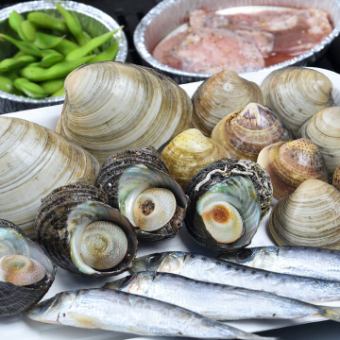 Available days for reservation

Monday · Tues · Thurday ~ Sunday / Public Holidays · Holidays
All you can eat drinks from children to adults perfectly! Adults: 5,000 yen (tax included) / Seniors (65 years and over): 4,500 yen (tax included) / Minors: 3500 yen (tax included) / Elementary school students: 2000 yen (tax included) / elementary school students Less than free! Extension fee: 30 minutes 500 yen (tax included)
Course menu
【17 o'clock to 23 o'clock】 All you can eat drinks from kids to adults!
«Course content»
· Oyster directly from Igor Fisheries to Ise Bay
·clams
Dried fruit directly to Toyohama
·beef
·sausage
· Fresh vegetables taken
·Fried food
· Skewers
Dim sum
· Baked rice balls
[Precautions on the system]
· Temporary all-you-can-eat drinks, all you can drink [self-service.] [Your seat will be last order 2 hours 30 minutes ago.]
※ Price system, all you can eat, all-you-can-drink hours, business hours, discount plan etc are subject to change without notice.Please note.
* The menu content varies depending on the purchase situation.
2019/01/07 update